Fielder's Choice Baseball and Softball training was founded in 2009 to provide an unmatched teaching environment by professional instructors with unrivaled passion for the games. Using the latest technology and teaching methods, our coaches get results and continually strive to be an innovative leader in player development.
The Fielder's Choice way is to provide outstanding customer service by our training and advisory staff which includes former collegiate and professional players, and experienced local coaches ready to assist athletes of all abilities in their pursuit of reaching their full potential.
Fielder's Choice instruction packages are available in various quantities and can be used for hitting, pitching, catching, infield/outfield or overall skill development. Whether your looking for a quick tune-up or long-term training FC has it all for baseball/softball players.
Instructional Staff
Dan Miles
Director of Baseball Operations
Baseball Instructor
Coach Miles' playing career includes a first team all league selection at second base for Atholton High School in Columbia, MD. He then played two seasons as a pitcher for Catonsville Community College and went on to play at Frostburg State University for the 1991 and 1992 seasons when the Bobcats enjoyed a conference championship. He finished his career as the number two all-time saves leader for the Bobcats in just two seasons at FSU.
His 20 years in coaching includes experience as a player/manager in the Mid-Maryland League, and several years managing and coaching various levels of travel baseball from 9U-17U, Little League and LL All-Stars and founded the Fielder's Choice Baseball Club in 2009. Dan's experience also includes serving as the Sports Program Director and teaching private 4th-6th grade in Oak Hill, VA.
Mark Bauer
Baseball Instructor
Head Coach Tuscarora High School
Coach Bauer is a native of Loudoun County. He graduated from Park View High School in 1997, and was an All District/All Region outfielder. After high school, Coach Bauer attended Greensboro College where he played football and baseball. On the baseball team, he played outfield and was a full time starter his junior and senior year. Coach Bauer has coached high school baseball since 2001. He has served as the JV Head Coach and Varsity Assistant Coach for various schools including Broad Run, Park View, Stone Bridge, and Loudoun Valley. Coach Bauer is currently the Head Baseball Coach at Tuscarora High School in Leesburg.
Jacob Mays
Baseball Instructor
Concord University, Assistant Coach- Shenandoah University
Jacob grew up locally and played high-school baseball at Loudoun Valley High School. Jacob was a three-time all-district selection during his four years at LVHS, including a first-team all-district selection in the AAA Concord district, and an all-extra selection his senior year. Jacob attended Frederick Community College where he helped lead his team to the JUCO World Series. Jacob was also recently selected to the West Virginia intercollegiate athletic conference all-second team.  Jacob is now an assistant coach at Shenandoah University.
Chris Erickson
Director of Softball Operations
Softball Instructor
Coach Erickson has been instructing players of all levels for the last twenty years. For fifteen years, Chris was a high school football, baseball and wrestling coach in Montgomery County, Maryland, at Kennedy and Blake High Schools.
Chris left high school sports to spend more time with his children. After getting out of high school coaching, his daughter introduced him to the great sport of girls fast pitch softball. For the last six years, he has worked with girls from age eight to the college level and has coached many of the best players in Northern Virginia travel softball. Chris specializes in coaching hitting, pitching and catching. As a life long coach, Chris realizes that not all girls are the same and one size does not fit all. Chris has a talent for getting the most out of an athlete, no matter their skill set. Chris has a coaching philosophy that he has always stuck by: "Keep it simple, keep it fun and push the athlete beyond were they think they can go."
Bob Marr
Softball Pitching Instructor
For the past two decades, Coach Marr has been developing and training softball pitchers and now he brings his wealth of experience to Fielder's Choice. His background includes many successful years coaching travel softball teams, and the proven ability to help pitchers reach the next level.
His students have won HS district, regional and state titles in both Virginia's AA and AAA conferences and he has helped send numerous girls on to the collegiate level with more being recruited each year.
Chris Lose
 Baseball Instructor
A passionate and intensely dedicated student and teacher of the game; Chris understands the fundamentals required to play and also knows how to manage and adapt to all game situations.  He views coaching as an extended form of teaching, whereas he is currently an Elementary PE teacher. His motivation to see players achieve their highest potential is unrivaled.  Chris has spent eight years coaching at the High School level including six of those at Briar Woods.  He has also spent several summers coaching elite level travel baseball.
Katie Rynex- Softball Pitching Instructor
Katie graduated from Herndon High School in 2008. She was a four year varsity player and State Semi-finalists her senior year. She tallied a 0.23 ERA as a senior and was a two-time All-Region, three-time All-District selection, and Two-time All-District Tournament team. She tallied a 0.67 ERA and was part of the 2007 State Champion Team for the Virginia Baseliner 18u Gold Club team. She continued her career at Ball State University where she was a member of the Cardinals' MAC championship team. She then finished her career at George Mason University.
Carly Schmidt- Softball Hitting Instructor
Carly graduated from Heritage High School in 2010 where she played for Megan Smith.  She was a four year varsity player and received multiple All-District Awards.  She continued her career at Louisburg College where she was named to the All-Region team in 2011.  She then moved to Patrick Henry Community College in 2012 where she was the Player of the Year as well as named to the All-American team.  She led the conference with 63 hits, 52 RBIs, 14 homeruns and hit .504 on the season.  Carly finished her career at Shepherd University where she led the team in homeruns was an All-Region selection.  Carly is currently the head softball coach at Loudoun Valley High School.
Hannah Dewey- Softball Pitching/Hitting Instructor
Hannah graduated from the University of Maryland in 2017. In her senior season, she earned 20 starts in the circle, including wins against then-ranked #1 Florida and #18 Michigan. At various points in her career, she led her team in batting average, on base percentage, walks, and currently holds the team record for consecutive starts at over 140 games. After graduating from Maryland, she took her talents overseas to play professionally in Germany. With the Mannheim Tornados, she won a national championship and was named MVP and Pitcher of the Year. She also led the German league in batting average, on base percentage, slugging percentage, walks, and wins in the circle.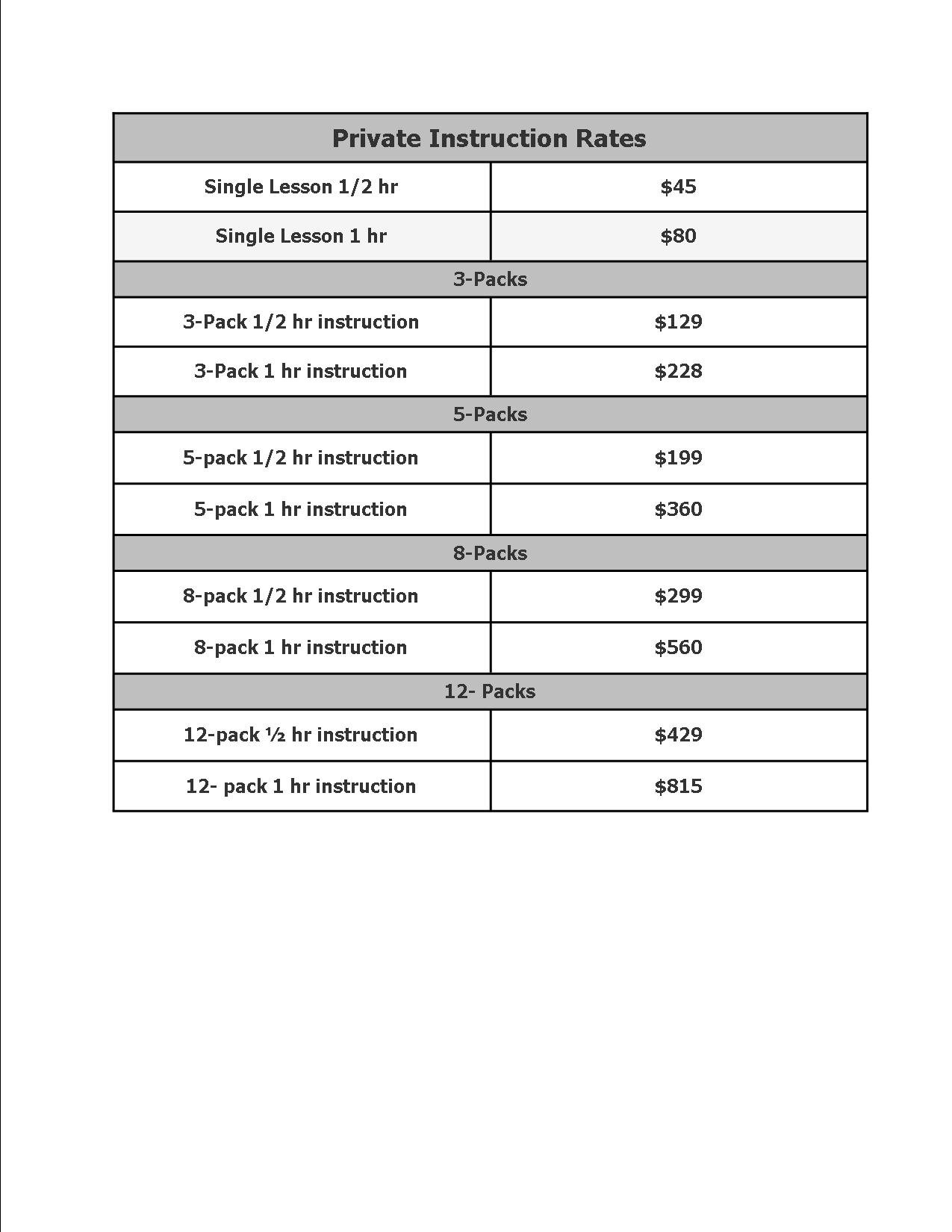 Lessons packages expire one year after purchase date.  No refunds, transfers or exchanges after purchase on lesson packages.